Actualité |
Appels à contribution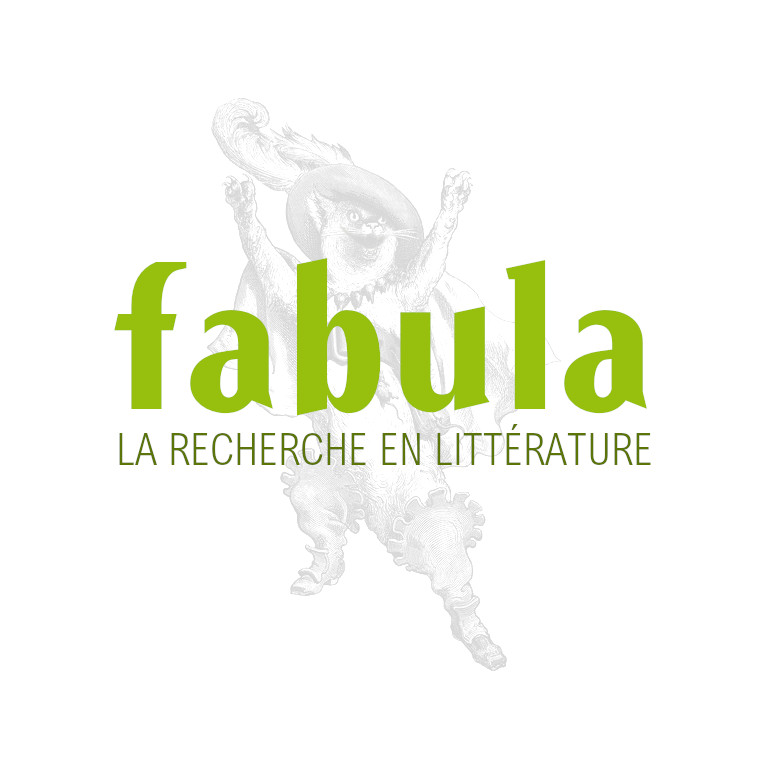 The Craft of (Post) Narratology (Kairouan)
Le 15 septembre 2019
ISEHS Beitla
Under the Auspices of the University of Kairouan  
The Higher Institute of Applied Studies to Humanities of Sbeitla Organizes  
An International Symposium on 
The Craft of (Post)-Narratology 
28-29 November 2019 
« Narratives are commonly said to be versions and conversely to have versions »
Since then, it has continually been of interest to theorists, linguists, philosophers, anthropologists and literary analysts as it examines verbal and non-verbal narratives through the lens of "narrative science".Up to the 1980's, the term narratology generally meant 'narratology à la Genette.' (Kindt) It was then, ramified into different trends such as poststructuralist narratology, Anglophone narratology, postcolonial narratology, feminist narratology, transgeneric narratology and transmedial narratology. 
This branch of knowledge is thus energized by various theoretical models and concepts leading it to expand into post-narratology and postclassical narratology. The latter—coined by Herman examines "how interpreters of stories are able to activate relevant kinds of knowledge with or without explicit textual cues to guide them" (Herman, 1997). While  pertaining more to narrative generation, postnarratology "refers to a new research system that adopts a synthetic approach to narrative and content that are seen as comprising an organic object; it focuses on the generation and creation of narratives and content by inheriting the previous traditions of narratology and literary theories" (Takashi Ogata, 2019, 86). Postcalssical narratology witnessed a moment of an extension that compliments classical narratology, yet the two forms of narratology do not break with the first; they are "now in an ongoing phase of expansion" (Olsen, 7).   
Indeed, there is a need to revisit narratology in terms of form, content, methodology and scope in the light of  such minority narratives as,  slavery narratives, Asian narratives ,Arab narratives , etc. which can be described as "mini" narratives. They narrate differently from Western narrators and target different narratees.  They are marginal and carry their own narrative specificity, aside from playing a role in historicizing and transferring culture. Minority narratives nurture a dialogue between disciplines, powers, generations and arts. They do not criticize other narratives; they refute specialization and geometrization. They disturb the blurrings between autobiography, history, testimony, storytelling, religion, etc. They are the residence of inter-related disciplines and subdisciplines. The tension between all trends of narrative theory (pre/post structuralist narratology and postclassical narratology) consequently enlarges the scope of narratology so as to become a scientific, theoretical, ideological and methodological research discipline. Thus, this international symposium seeks to revisit and re-model narratologi (es) as well as to assess new research trajectories in the craft of narratology. 
Researchers and participants can cover but are not limited to the following themes: 
The poetics of narratology and stylistics                                      
Tradition and innovation in narratology                                         Narratology and visual narratives        
Crime narratives, cinematic narratives                         /      Computational Narratology 
Digital Humanities and the teaching of narratives     /    Rhetorical Theory of Narrative          
 Narratology/theory of the novel/narrative theory         / Cognitive Narrative Theory 
Narrative intelligence and artificial intelligence          /  Narratology and drama /poetry 
Cognitive and computational approaches to narratology     /   Historiography and narratology 
Transmedial narratology Narratology and culture studies           Politics and narratology  
Minority literatures and narratology (Narrative and race/gender) 
Cultural Discourse Analysis and narratology 
*
Abstracts should be sent to postnarratology@gmail.com before September 15th, 2019.
Notifications of acceptance will be sent by   September 20th , 2019. 
The following information should be specified in the abstract:
Title of the paper- Name and affiliation of the author- email address - keywords.  
*
Organizing Committee:  
Dr. Hassen Zriba, Dr. Faten Houioui,  Zeineb Derbali, Ismaii lChouaibi ,Dr. Salwa Mezguidi Jday, Salwa Gassoumi, Aymen Zouaoui,  Dr. Hajer Ayedi, Dr. Mahassen Mghadmi, Dr. Taieb Jably , Dr. Hassen  Rebhi, Dr. Amel ben Ahmed.  
Scientific Committee: Dr. Hassen Zriba, Dr. Nourchene  Sadkaoui  and Dr. Souhir Zekri. 
Symposium Convenors:  Zeineb Derbali: zeinebderbali@gmail.com and Salwa Mezguidi Jday: salwamezguidi@yahoo.fr 
Participation Fees: Participants should pay the symposium and publication fees of TDN 80.
Modalities of payment will be communicated to participants along with the notifications of acceptance.