Actualité |
Appels à contribution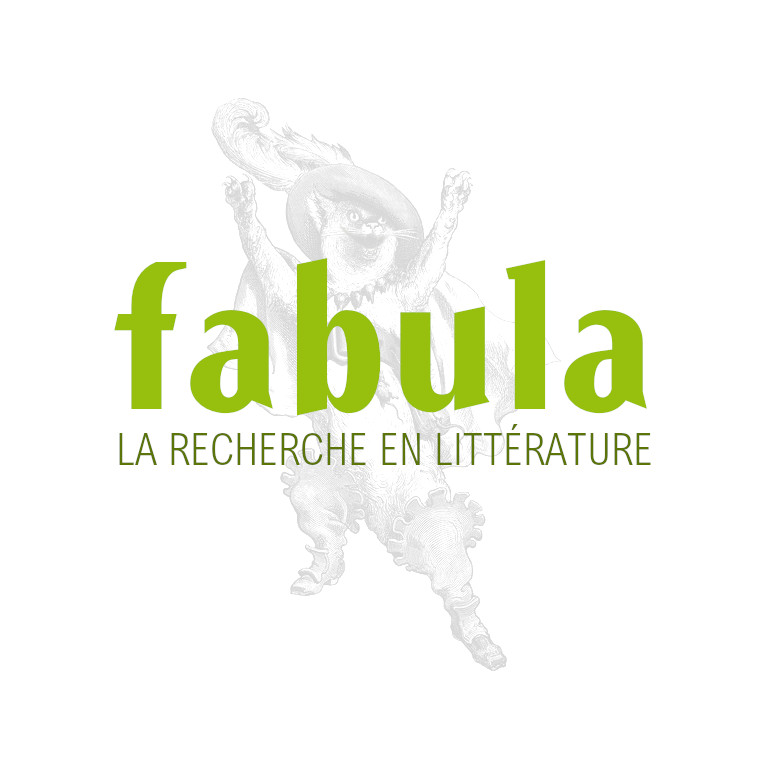 International Symposium : "The other side of real. Virtual in contemporary communication and arts" (Verona)
Le 31 juillet 2019
IUSVE, Verona, Italie
Call for Papers
II International Symposium
The other side of real. Virtual in contemporary communication and arts
Friday 13th December, 2019
IUSVE_Istituto Universitario Salesiano di Venezia e Verona, Communication Department
Campus of Verona 
Regaste di San Zeno, 17, Italy
The expansion of the virtual into the field of contemporary society involves all sectors of human activities, first of all communication and arts, which, thanks to the increasingly massive use of technologies, is becoming progressively reshaped. This new condition implies a crucial query about the ontological status of the image. If artificial intelligence is able to create perfectly credible fake images, what will be the role and how the shape of artists and communicators will change in the forthcoming future?
The virtual, intended as another face of reality, is constituted as the ability to create original expressive spaces that feed unprecedented imaginative dimensions and involving areas apparently distant from each other.
If there is certainly a positive way of understanding the virtual as a ulteriority experience, a possibility that has always been grafted into reality, it will be necessary to explore the potential for development that it involves for human creativity. However, a negative connotation of the virtual also needs attention, as an explanation of the ability to manipulate the image for the most different purposes. What images are those produced by new technologies and artificial intelligence?
What do they communicate? What do they represent in artistic experimentation?
Questions that inevitably involve communication, media studies, all the arts, aesthetics and, in general, the status of our view on reality.
It is necessary to clarify the aim of the application of the virtual term, which cannot be considered strictly related to virtual reality technology, but rather as a sharing dimension and environment, a place of shared relationships and intelligences, as Pierre Lévy has explained. Virtual communication is today used in areas of interest and with different finality, for example from the audiovisual field to photography, from aesthetics to the visual arts, up to the relationship between new media and citizen's community, their way of relating to the world and the real. Virtual, therefore, not only as a construction of a deceitful image or as an ontological modality of the image, but also as a sharing of a distance and constitutively relational experience.
Scholars and artists are invited to reflect on the theme of the virtual as an expressive, communicative and relational possibility. A research field explorable in a technical productive, ontological and communicative dimensions, according to multidisciplinary approaches capable of enhancing the dialogues between knowledges, virtual technologies and contemporary artistic expressions.
The possible areas - but not exclusively - are indicated below:
- Film & Media Studies: virtual as a modality of fruition, subject and practice in the post and virtual cinema and in television series;
- Visual Studies: applications of the virtual in the sphere of contemporary visual arts, as digital and immersive experiments, images remediation practices, Visual Art experiences, New Media Art and Net Art;
- Communication Studies: virtual as a communicative dimension in social practices
and in audiovisual advertising communication;
- AI, VR, AR and Mixed Reality: virtual as immersive artistic and storytelling practices, in particular in exhibition and museum modalities; A.I. imagery, image recognition, machine learning.
How to participate:
the proposals must be sent within July 31, 2019 to the e-mail addresses
c.dalpozzo@iusve.it;
f.negri@iusve.it;
a.novaga@iusve.it
and must indicate the title and abstract of the contribution (max 3000 characters including spaces) and a short bio-bibliography of the author (max 800 characters).
Confirmation of acceptance will be communicated by 31st August 2019.
The publication of conference proceedings is expected.
Language: italian, english
Keynote speakers: Derrick de Kerckhove (Università degli Studi di Napoli "Federi-
co II"), Roberto Diodato (Università Cattolica del Sacro Cuore di Milano)
Curated by
Cristiano Dalpozzo, Federica Negri, Arianna Novaga (IUSVE - Salesian University
Institute of Venice and Verona, Department of Communication).
adresse
IUSVE, Verona, Italie